Manage misusability: Design for digital with a conscience
workshop – Half day (4h) | Feb 5 – 14:00
Incorporate an ethical framework in your current design process and feel immensely better about the work you do.
In this workshop I want to show how you can incorporate ethics thinking into your current design process in a very practical way. The session will also assist understanding and awareness of the problem area and create an open environment where everyone can share their fears and experiences.
In exercises I will use two templates that participants may download for free and start using immediately in their design practice:
A model for impact risk assessment. This is used to consider and resolve negative impact before it happens. The matrix will encourage you to imagine user scenarios that may otherwise have been ignored and make design decisions that minimize negative impact.

A canvas for mapping inclusion / exclusion is used to bring awareness to teams, organizations and leadership about the potential harmful effects of a digital solution. It is used to gain support for an ethical mindset that will both prevent and help manage negative impact when it happens.
As part of the workshop you will also practice the counter-intuitive activity of adding friction to design interfaces. This is a fun, engaging exercise that may challenge your core beliefs as a designer.
You will be happy to learn that as a designer you are already well equipped for ethics thinking; often you just have to be ready to tweak the work you already do.
Outline
Lecture part 1: Concept of misusability and negative impact (15 mins)
Exercise 1: Interviews in teams of 3 with a focus on "how are you harmed by digital solutions" (20 mins)
Lecture part 2: Risk assessment (10 mins)
Exercise 2: Risk assessment using a template with a given use-case (25 mins)
Lecture part 3: Designing with friction (10 mins) BREAK (20 mins)
Exercise 3: Adding friction to a design (25 mins)
Lecture part 4: Promote misusability awareness in an organization (15 mins)
Exercise 4: Mapping inclusion / exclusion (20 mins)
Takeaways, question time (10 mins)
More than 50% hands-on.
Target audience
This workshop is for anyone working with digital design or development who is struggling with a cognitive dissonance of doing it the right way but not always doing what's right.
It's for anyone who wants to feel more at ease knowing they are doing what they can to reduce and manage negative impact.
Everyone on a digital project team will benefit from understanding how we can stop, listen and consciously consider negative impact in a more structured manner.
About speaker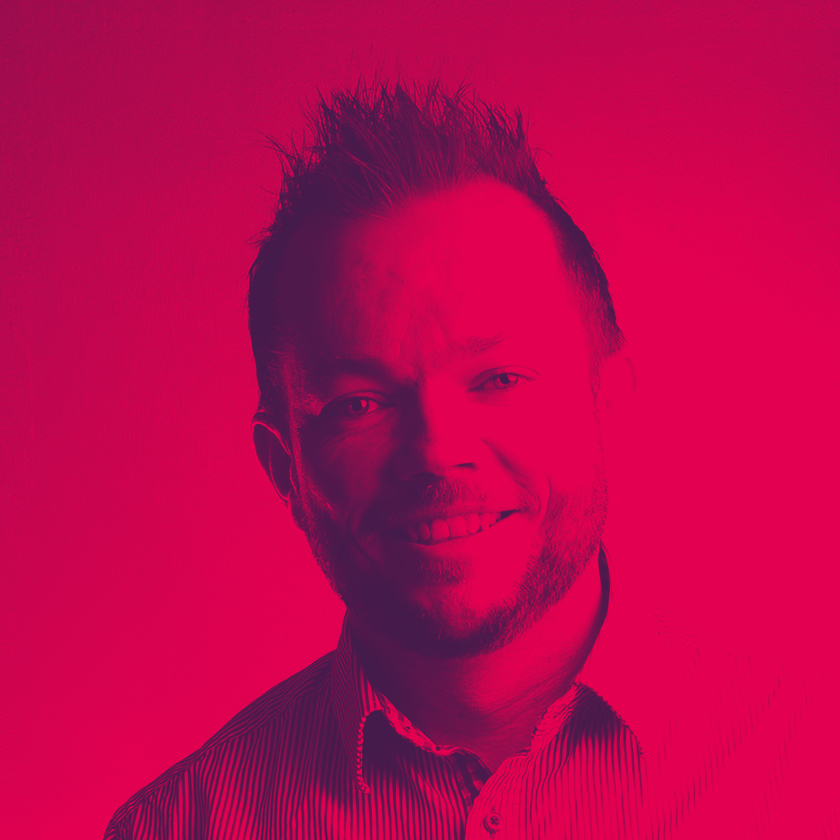 Per Axbom
I am a designer and coach working out of Stockholm, Sweden. For more than 20 years I have worked professionally with solving information and interaction challenges on the digital arena. Since 2011 I have co-hosted UX Podcast where we regularly share insights, debate digital design and interview thought-provokers in the industry.
Having worked with 50+ organisations across the years, with everything from international banks to municipalities, I have become wary of how designing what's right, and not only designing in the right way, is far from obvious.
During four years I worked as the UX lead for Sweden's national platform for online behavioral therapy. In my work with health services one insight especially has tormented me: doctors may be held accountable for patient injury but designers can continue to create harmful services without any fear of legal repercussions.
What may be harmful is easily overlooked in the design stages, especially if deadlines are tight and there is a lack of ethics thinking in the design process. Managing negative impact once it happens requires a culture of accountability in the organization.
Addressing the ethics of digital design, and challenging generally accepted truths, has now become a calling. My book 'Misusability: Navigating the ethical minefield of digital design' is scheduled for release in 2018 (currently in progress).