Designing for deaf people, for everyone actually
talk – 35 min | Feb 6 – 15:25
Websites are a very visual medium. You therefore might think that they will work for people who are Deaf. But is that true? Marie tells a personal and entertaining story about things you've never realised. About four-dimensional language, the pros and cons of video captions, the recognition of exclusion and, of course, the importance of inclusivity.
If you think about improving usability and accessibility of your website, there's some points of interests that are already well known. For example, use enough contrast to make text readable.
When using colours in your designs, consider people who are color blind. Do not write complicated text, and so on.
But there are so many more things you can do. In order to find out what these things are, you really need to listen to people who are dealing with a particular 'disability' or situation. People will tell or show you things that you never considered before.
For example, for many people, Dutch, or any another written and spoken language in their country is their second language. Immigrants, expats, people with different cultural backgrounds and Deaf people. You might think "But Deaf people are born here, they grew up here, so they should have Dutch as their native language?". No, it's not like this. Deaf people 'speak' a different language as their mother 'tongue'; Dutch Sign Language. And it is not the same as written Dutch.
Sign language is not a visual representation of written language. Sign language is a visual-spatial language, without a natural written form. Grammar and syntax are very different from spoken and written language, and are highly dependent on facial expression and body language. They are essential, for example in providing emphasis. Because for most Deaf people written language is their second language, they have trouble with a number of things. For example, they have more trouble with proverbs, and reading comprehension is tricky. They're not familiar with specific words. Because Deaf people 'speak' sign language, it's difficult for them to understand the meaning of expressions.
If you want to reach a large or a specific group, you have to involve people from that group in the design process. Listen to the people who are the real experts, to those who are in a particular situation and run into their particular problems daily. They are the real experts.
In my presentation I will sign about how sign language is an intrinsically different way of communicating and how to make your website accessible for Deaf people, but actually for everyone.
About the speaker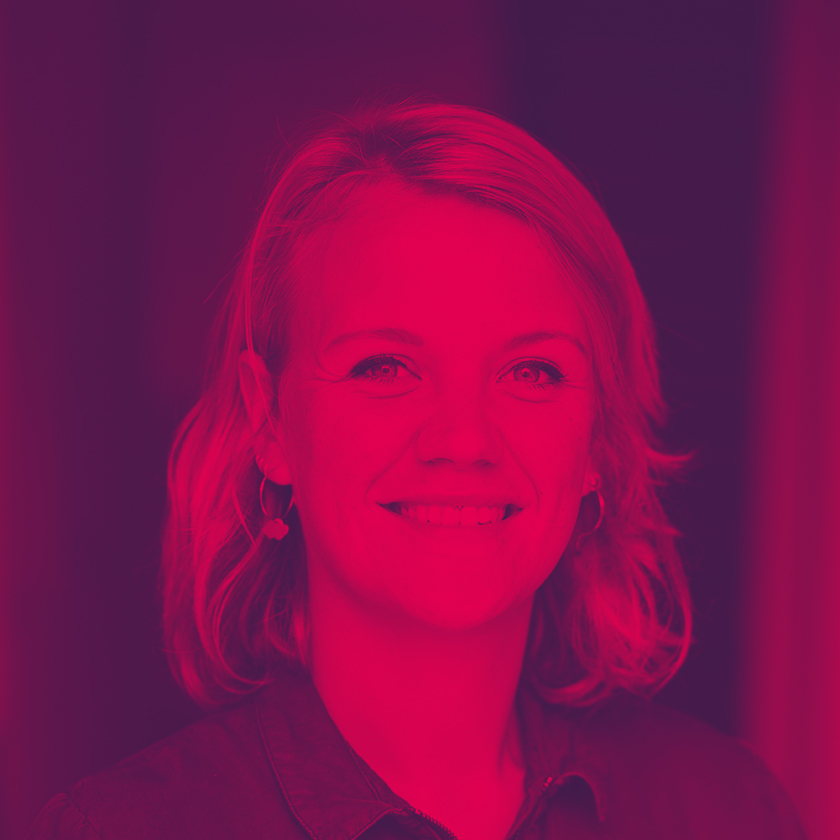 Marie Van Driessche
I'm Marie van Driessche from Amsterdam. I did a BA Graphic Design at the Royal Academy of Art in The Hague and a Master Graphic Moving Image at the University of Arts, London. Afterwards, I moved to France to work as a designer and to develop accessibility solutions through broadcasting messages in French Sign Language by virtual characters. Now I work at eend.nl in the Netherlands, where I design and develop websites for different companies, but mostly for government organisations. And I'm Deaf.