Designing for privacy & ethics
talk – 15 min | Feb 8 – 12:25
To tell the story of Designing for Privacy & Ethics, I will talk about what these terms can mean, what they mean in the current societal context, the issues that arise when applying privacy and ethics to digital products, and proposed methods of applying useful and usable privacy and ethics standards to digital products.
Using my experience of leading a European project, which has privacy and ethical considerations embedded by default, I will walk the audience through the challenges and opportunities of designing for privacy and ethics.
There are four parts to this talk;
First, what do terms like privacy and ethics mean?
Second, what do privacy and ethics mean in the current landscape of software products? Data leakages and manipulated news have led to the general public having an increased distrust in digital products. Regulations are being put in place to help the end user take control and become aware of their personal information, the GDPR in Europe for example. Whether this regulation will serve the end user remains to be seen.
Third, The challenges that result out of this landscape are complex and plentiful.
For example, the typical end user is not equipped with the knowledge to ask for something better. For reasons such as mixed recommendations and misinformation, lack of time to learn about policies, and lack of understanding around the mid to long term effects. There is often a paradox between their desires and their actions, for example, they will often sacrifice control for convenience.
For designers, there are no fixed set of solutions that can be dropped into place and simply implemented. Part of this comes from the relative immaturity of the field; there just aren't that many established design patterns.
Compounded on top of all of this is the diversity of cultures and yet there is monoculture when it comes to digital products.
Fourth and finally, recommendations; I will suggest, given the current landscape, having a transparent privacy and ethical policy could serve as a competitive advantage. I will propose methods which I have used in an attempt to create a useful and usable product while holding to defined privacy and ethical policies. I recommend enlisting the expertise of subject matter experts, and working with people from a political science and legal background. With this team, I suggest co-creating a set of evocative scenarios, that help to visualise and make real the sometimes complex and abstract privacy and ethical risks, as a powerful tool for ensuring that technological systems are designed in a privacy-friendly way. Once created these scenarios can be used by the product development team as conversational pieces when designing.
About the speaker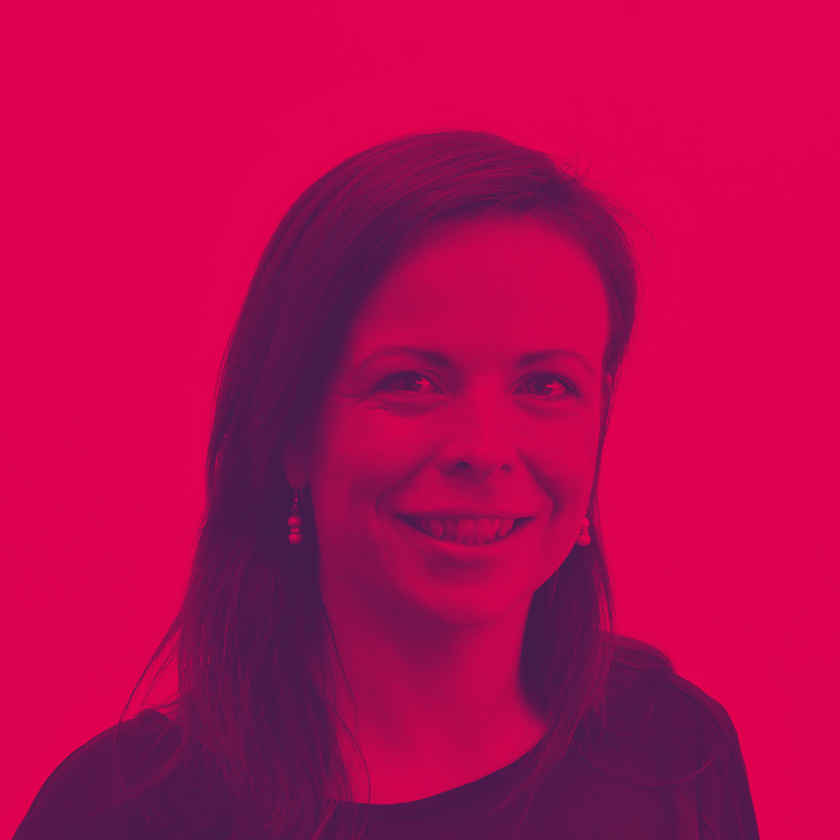 Fiona Mc Andrew
I am a product designer who currently works alongside fellow designers, technologists, learning experts, and industry partners at the Learnovate Centre, a learning technology research center.
Alongside consulting on a vast range of learning technology projects, I lead the design aspects of DEVELOP, a €3 million H2020 research project collaboration between 9 large European academic and industrial partners. The aim of DEVELOP is to deliver an adaptive learning environment that dynamically tailors the exploration, comprehension, and planning of learning opportunities and career paths in medium and large companies. Details of the project can be found here https://medium.com/@develop.project.eu.
My design career began in industrial design creating physical products, but my passion quickly switched to designing digital products. My education includes an undergraduate in industrial design from the National College of Art and Design Ireland (NCAD) and postgraduate degrees in computer science and web technologies from the National College of Ireland.
Prior to working at Learnovate I enjoyed a diverse and exciting career as a UX designer, curating design exhibitions, lecturing at the NCAD, and working as a (physical) product designer.
I am eager to share my enthusiasm for product design with others and was the local leader of the Dublin IxDA chapter for 2 years.