Sniffing out the differences
talk – 7 min | Feb 7 – 12:45
Cultural journey with olfaction, making sense of the culture which doesn't make sense by any other senses.
Olfaction is the least explored sense as compared to the other senses even when making sense of an information or knowledge but it is the major part of an experience. Can we imagine food without smell? Perhaps we never paid much attention how much it constitutes as experience.
It has been long associated with deep memories and it evokes a deep emotional response. smelling the petrichor, many are reminded of the childhood memories and games. The emotional association seems to be so strong that certain scents are liked or disliked because of the associations. Smell is not just biological and psychological experience but it has social and cultural context as well. Sniff certain spices, perfume, scents and you will be reminded of a certain culture and region.
There are many aspects of the cultures which are akin to fragrances, even the most articulate of a person cannot define a scent. there is an inability in the language to define this experience, which can be understood only by experience.
This talk with the help of an interactive installation will explain the culture with its mapping it into scents and visualization. It will talk about how new identities and cultures emerge with mobility and new distinct patterns that are created, like the patterns in the kaleidoscope which are distinct as an experience in the smell. It will be a dialog between our identities as in today's globalized world we hold more than one, articulated in smell and pattern visualization. It will also question Xenophobia and our biases, all with the help of smell. It will further let the audience experience a culture with its distinct smells and interact with it, making sense of that culture.
About the speakers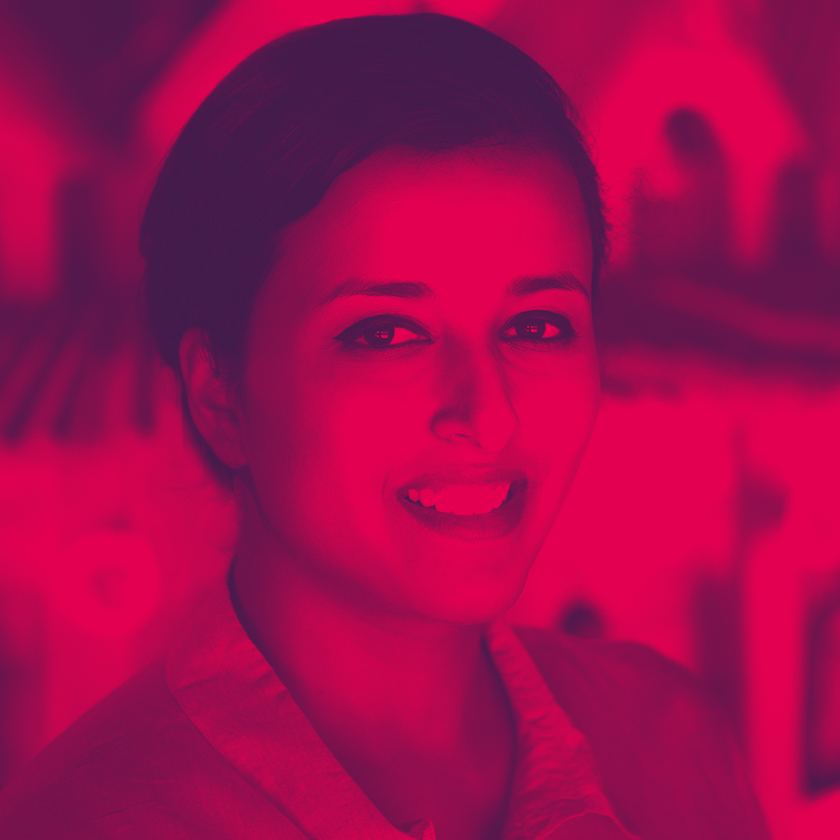 Charuvi Singhal
Charuvi Singhal is an artist and a filmmaker whose works are an amalgamation of technology and art consisting of short films, large scale installations, TV shows, paintings and sculptures. Her films have been screened at various film festivals while her artwork has been displayed at various public forum besides being in homes of discerning collectors in India. She has been a speaker at Google, IIT, SIGGRAPH, India Design Forum, Anifest and numerous other platforms and holds two LIMCA records.
Her work routinely tests the boundaries of interactive technology, design and art employing elements of Indian mythology to present transformational and immersive storytelling. Her Shri Hanuman Chalisa travelling exhibition includes a 25 feet interactive bell installation, numerous mythology inspired figurines, paintings, augmented reality installation, and a hand painted Kavad which has been showcased in various Indian metros. In 2016, her people's revolution zoetrope was placed at the Lucknow JP Museum as a permanent artifact besides being commissioned to make more for other public forum.
After graduating with a bachelor's degree in fine arts from the Delhi College of Arts, India in 2005, Charuvi went on to get a masters in computer animation from Sheridan Institute of Technology and Advanced Learning, Canada. She excelled at both institutes, graduating with top honors. She then started her design firm Charuvi Design Labs (www.cdl.tv) focusing on high quality animation content and artwork. Based out of New Delhi, CDL creates works that are visually opulent, technically ambitious and which reworks the imagery and mythology of the popular Indian narratives. A technique Charuvi often employs is the juxtaposition of small and everyday against the large and imposing.
==== www.charuvi.com
charuvi@gmail.com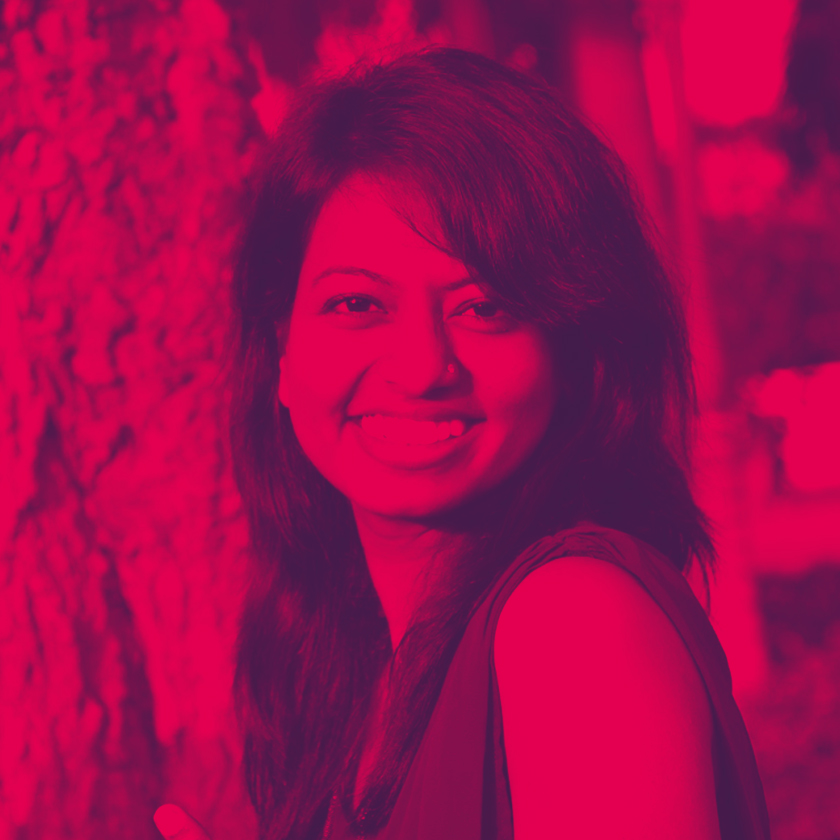 Kadambari Sahu
My name is Kadambari Sahu. I am a Lead interaction designer at Pramati Technologies, where I lead the design team for a software Product Wavemaker: A rapid application development platform and am also involved in design research to foster innovation at Imaginea design labs. Our current topic of research is collaboration and its impact on future of work.
My design practice allows me to work in different media where story telling and interaction design creates engaging, playful and meaningful experiences.
I have done my post graduation in New Media Design at National Institute of Design, which lets me attempt to examine the impact that technologies may have on the human interactions and culture. I have always been curious about the role of design in human interaction which may be mediated, shaped, enhanced or augmented by technologies in everyday context making technology invisible and interactions natural.
Recently, I was selected among
-15 from the international selection for Doathon fellowship by BMW group.
-Amongst the 25 people in India for VRstorytelling guild run by Nasscom for a workshop.
-Among 25 Indians for India scholarship by Game designers Network India.
I also volunteered at World VR forum, Switzerland, where I gained experience in the trends and design of VR, I have conducted various workshops on design thinking and courses at NID on Media and technology, and Augmented Reality.
===
www.kadambarisahu.com
kadambarisahu@gmail.com