Streetlives — Empathy-driven data and product design
talk – 15 min | Feb 7 – 12:25
Effecting systemic change in the homeless community of NYC, one human interaction at a time
Data has evolved from being a complex material handled primarily by scientists, to becoming one of the most looked for and valued assets for companies and governments alike. Big data is the oracle of our generation. "Data-driven" is interpreted as a certification of absolute truth. But all data is designed: what is collected, how it's collected, why it's collected. Absence is, sometimes, equally telling as presence. And yet, no matter how much data is collected, and privacy eroded, the human stories behind the data are still invisible, undervalued, often considered irrelevant. How might we approach data in a more human, compassionate way?
Streetlives is a concrete approach to bridge the gap between human needs and data. With no single, dedicated, reliable source of information delivering to the homeless population, we scouted the profound need for a service that allows the sharing of knowledge, and opinion on social services and programs in the city. Both the people providing services and the homeless community have no living database of needs or resources on which to build more responsive services.
We have been building with, not for, the homeless population and the service providers. The people from the community and their direct voices have been shaping the nature of this service. Streetlives is overflowing with insights poured into us by the community; like why a smartphone first map-based webapp was the most appropriate medium, far more inclusive and helpful than any text or voice based service. There is gratitude for the ability to express oneself, even about difficult experiences, power in reaching even one person; to know you helped. Reducing disconnection, we build community, one piece of information at a time. Where data was scarce, unreliable, or scattered we relied on empathy to create the foundations for a systemic change, one human interaction at a time.
Establishing trust allowed us to start a program of ambassadors from the user population introducing the project throughout the shelter system. The process we undertake creates partnerships in an antagonistic ecosystem; feedback in an environment that has relied on anecdotal information; community data that speaks where no voice was heard.
Looking forward we drive toward handing over Streetlives so it is fully run by its user base, replicating the service in other cities, and establishing an equal place at the table for the community in any future discussion over how society addresses homelessness.
About the speaker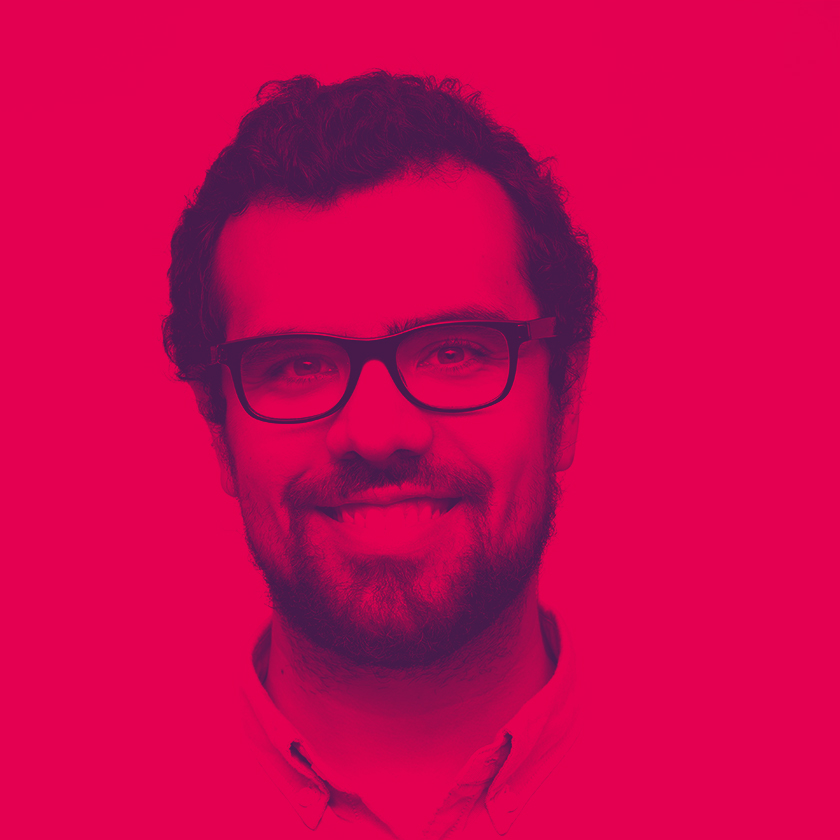 Marco Righetto
Hi, I'm Marco Righetto. I'm an Italian interaction designer, co-founder of Streetlives in NYC, currently working as an interaction design lead in Madrid, Spain. Through the last 7 years I've enjoyed bringing my contribution to a varied set of design opportunities, both at international design consultancies like Fjord (Madrid), and IDEO (NY), and at small startups like SumAll (NY).
I'm experienced in designing, building, and launching digital products and services that connect people. To achieve that, I look for diverse approaches that make our craft richer, and more inclusive. As a consequence, my formal role spanned across the definitions of interaction, service, product, digital, data, and strategic designer.
Beyond titles, I design – for participation – holistic services and meaningful experiences. I ground my work in empathy, taking advantage of anything that can bursts bubbles and connect me with users and stakeholders: data, in depth interview, intercepts, or personal stories.
I practice design as a verb: a thoughtful process to unveil and fulfill people's needs – providing elegant simplicity. I believe that delightful design details embody strategies and make them successful.
I love cooking, in a non professional manner: my father was a chef and I grew up in an Italian trattoria. I like to think that such an environment made me keener to become an active listener of any kind of story, to build narratives for diverse people and to understand the value of recipes – and then throw them away, to improv.