(Im)perfect futures — The future ethics of our everyday products
talk – 15 min | Feb 8 – 11:00
Futures (Im)perfect - Exploring some of the unintended consequences and everyday ethics of tomorrow's technological black boxes
Today's emerging technologies will affect our everyday lives at an unprecedented scale.
Buckminster Fuller's quote: "Every Extension is also an amputation" rings true more than ever and one wonders how much we will come to rely on these technologies and if their benefits will essentially outweigh the consequences in the future world we will be living in.
Besides their promised benefits they will come with lots of (often unintended) social implications for our everyday lives.
Recent examples as the 'racist soap dispenser' (utilizing a hand sensor that is 'blind' to black skin) and a Google image sorting algorithm misclassifying a picture of a black couple as gorillas (based on a flawed image set the algorithm was trained with) exemplify some of the hidden biases that are currently being encoded into the algorithms of our future world.
These examples hint at some of the social implications that sometimes become only apparent once these products are released 'into the wild'.
In order to be aware be able to discuss some of these consequences we will have to unpack these algorithmic black boxes in their process and extend our role as designers past merely helping to design the in- and outputs for them.
By visually bringing to life parallel yet different versions of our future everyday lives we can explore and examine some of the unintended consequences and, by giving them a distinct visual format, make their consequences understandable, relatable and most of all, discussable.
Starting with real world case studies of these recent imperfect futures this talk will showcase examples of more speculative work that explores some of the future ethical and moral dilemmas we may find ourselves in in the future and proposes new methods of visualizing the implications of the technologies we work with.
Ending in a practical, participatory thought experiment involving the audience the talk will make attendees realize their own inherent biases that they already carry and aims to define a new point of view about our role as designers that extends past merely designing the inputs and outputs for tomorrows algorithmic black boxes.
About the speaker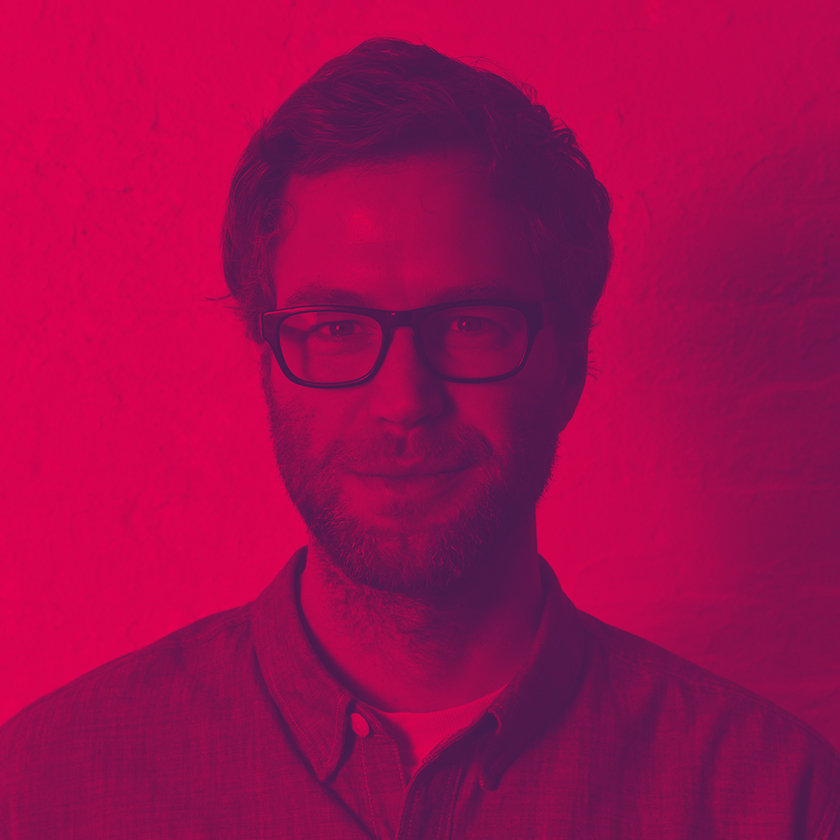 Daniel Goddemeyer
Daniel Goddemeyer is an interdisciplinary researcher and designer who explores new relationships with technology through research, experiments and product applications.
He is the founder of OFFC, a New York City-based research and design studio, that works with global brands, research institutions, and start-ups to explore future product applications for today's emerging technologies.
In his own research and with his MFA class at the School of Visual Arts he explores how the increasing proliferation of these technologies in our future lives will transform our everyday interactions.
Throughout his career, he has taken a key or leading role on a wide variety of projects for agencies such as Antenna Design, Future Farmers, ReD Associates, and IDEO.
For his work, he has received several distinctions and awards from the Art Directors Club, the Red Dot Award, the German Design Price, the Kantar Information is Beautiful award and the Industrial Designer Society of America.
His work has been exhibited internationally at the Westbound Shanghai Architecture Biennial, Data in the 21st-century exhibition at V2 Rotterdam, Data Traces Riga and the Big Bang Data exhibition at London's Somerset house among others.